November Rain – The Pull – 11-17-15
---
---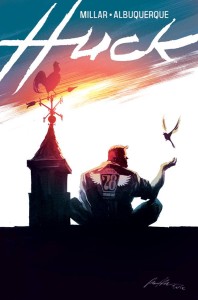 It's a rainy day here in Kansas City. It's a dark, wet, and chilly  afternoon. All I want to do is go home, bundle up, read some comic books, play some video games, and drink some warm tea. Luckily, the state of today's entertainment options is better than ever. As far as video games go, I have Black Ops 3, Fallout 4, and Star Wars Battlefront sitting in my Xbox. I have a stack of great comics to read right next to them. Where am I going to get the time to consume all of this? Well, lucky for me and the rest of you out there (in the US), Thanksgiving is right around the corner. I will have a ton of time to dig in and enjoy. Oh what a time to be a geek!
This week, there are some awesome comic books coming out, adding to my list of entertainment options. Here is what I plan on picking up:
Huck #1
Reyn #10
Tokyo Ghost #3
Astonishing Ant-Man #2
Extraordinary X-Men #2
Star Wars #12
Star Wars Vader Down #1
That's all for this week. Happy times.