Batman's End – The Pull – 3-23-16
---
---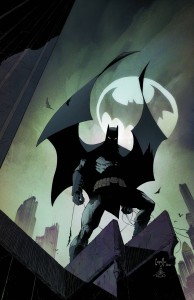 Another week is upon us and things are bitter sweet as we are so very close to seeing the end of Scott Snyder and Greg Capullo's fantastic run on Batman. Court of Owls and City of Owls still remain my personal favorite Batman arcs in recent history. I'm sure they will rank many best of lists for years to come. Despite the team disbanding, this is only temporary. Snyder and Capullo will return to DC with another project hopefully within a year. I'll definitely be on board when that happens.
Here is my pull list for this week:
Klaus #4
Batman #50
TMNT #56
Outcast #17
Star Wars #17
And that's it. Until next week!