Leia – The Pull 3-4-15
---
---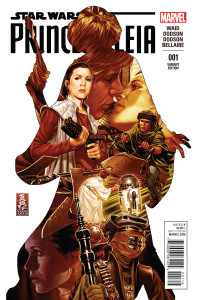 This is a small week for me. It's not bad, though, I'm still catching up from last week, so here goes:
Swamp Thing #40
Descender #1
All New Hawkeye #1
Princess Leia #1
CASANOVA? Is this book even coming out?
If there is anything I am looking forward to the most this week, it has to be Princess Leia. With Mark Waid writing and Terry Dodson on this book, you really can't ask for more. Both of the other new Star Wars titles that Marvel has been putting out are both amazing in their own right. Look for this book to be at least on par with them.
Descender is another book that is begging to be read. Jeff Lemire's work is utterly fantastic. It's just too bad he isn't drawing the book as I absolutely adored his work in Trillium.
Rounding out the week is Hawkeye #1 written by non other than Jeff Lemire. Yeah folks, this is going to be a great little week.