The Pull – 10-30-13
---
---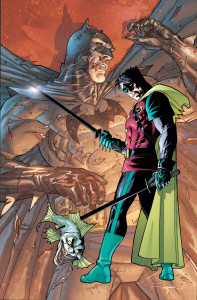 Here is my pull list for this week:
Damian Son of Batman #1
Swamp Thing Annual #2
Teenage Mutant Ninja Turtles #7
Saga #15
Avengers #22
Avengers A.I. #5
Guardians of the Galaxy #8
Infinity #5
Superior Spider-Man #20
Superior Spider-Man Team-Up Special #1
X-Men Battle of the Atom #2
Well, this is it, the end of Battle of the Atom is within spitting distance. I can't wait to see how this epic ends. It has all been one hell of a ride and the end is sure to make waves. With the way that Age of Ultron ended, I am super interested to see if the end f this event is nothing more than a cheap cash-in for new books to come.
Speaking of events, Infinity is back again with the Avengers and Infinity proper. What a great series this has been, huh?
Guardians of the Galaxy is back again with an Infinity tie-in that leaves me more puzzled than anything else. This book's publishing schedule is odd to say the least.
What are you going to be reading this week? Let me know!