The Pull – 6-18-14
---
---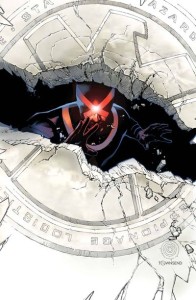 Last week's Star Wars and Walking Dead were awesome. Both books delivered excellent art and an excellent story to boot. Let's hope this week shapes up into something similar:
Teenage Mutant Ninja Turtles #35
Sex Criminals #6
Daredevil #4
Original Sin #4
Silver Surfer #3
Uncanny X-Men #22
X-Men #15
Well, it's a Daredevil week. That pretty much means that no matter what happens, it is going to be a great week. I can't think of a bad Daredevil book with Mark Waid as the writer. The last run before the All New Marvel Now reboot was amazing. And all things considered, this is pretty much the same run with no hiccups in the story at all. It's a shame that the two giant publishers can't seem to hold a run past issue #35. Ah well, numbers on books don't really matter if the books that are put out are quality. And so you know, Daredevil is quality.
With Daredevil all but guaranteeing a great week, I can't say that there is a book on my list that I can't wait to read. TMNT is awesome as usual, Sex Criminals is great, Original Sin left us with a jaw dropper, Uncanny X-Men has Bendis and Bachelo, and X-Men is just fun. Oh yeah, Silver surfer. Need I say more?
I can't wait to visit the shop this week. Well, that's what I plan on reading. What about you? Let me know in the comments below.