Trees – The Pull – 6-17-15
---

---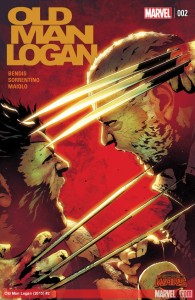 Warren Ellis and Jason Howard are knocking it out of the park with Trees, a comic book published by Image with an astounding premise:
"Ten years after they landed. All over the world. And they did nothing, standing on the surface of the Earth like trees, exerting their silent pressure on the world, as if there were no-one here and nothing under foot. Ten years since we learned that there is intelligent life in the universe, but that they did not recognize us as intelligent or alive."
Yeah, this book sounded awesome when it debuted last year and let me tell you, the book is as awesome as it sounds. We all know that Warren Ellis is a talented writer worth following, but Jason Howard's amazing artwork on this title makes him worth following as well. His smooth but loose style and amazing line work bring the comic to life. He is able to make dynamic shots pop out of the page with ease. Combine him with Ellis and you have a winner. Check this book out as it comes highly, highly recommended.
So here is what I plan on reading this week:
Lazarus #17
Low #7
Trees #10
Old Man Logan #2
Thors #1
Keeping things on the Image front, we have Lazarus and Low coming out this week as well, both worth a read. Greg Rucka and Michael Lark have put together a book steeped in history and lore as deep as the Pacific Ocean with Lazarus. These two are so passionate about their work that they append each new entry with rich lore and text about their world. When reading this title, you can feel their passion. Pick it up, you will more than likely love it.
Low, a Rick Remender/Greg Tocchini collaboration, on the other hand, is a title that you may want to approach with caution. While I am enjoying this book, I am hesitant to recommend it to the masses. The premise of the book is great, however, the execution is not exactly what you would think it should have been: Human kind in the distant future is living in underwater structures searching for the elusive land above.  Where you think the plot would be straight forward, you see an odd tale of Caligula-esque cultures steeping in their own self-righteous pity as their world comes to an end. This is less about a society seeking a way to live than a personal story of a family's survival in this bleak world. Though not bad by any means, this title may just not be for everyone. As of now, it's too early to tell.
Well, that's just about it for this week. Let me know what you think in the comments.