The Pull – 1-7-2015
---
---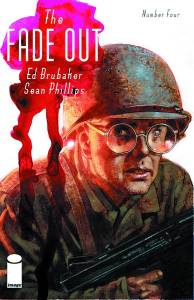 Well, let's kick 2015 off with the first pull of the year for me. 2014 was an amazing year. Let's hope this one lives up to it's older brother. Here is what I plan on picking up this Wednesday:
Robocop #7
Swamp Thing #38
Fadeout #4
Trees #8
Amazing Spider-Man #12
Ant-Man #1
Well, of the books I'm picking up, it shouldn't be a guess as to what I'm looking most forward to reading if you read my best of 2014 list. Trees is about to hit the proverbial fan. With what we saw in issue #7, I can't wait to see its aftermath. This is truly a special series that I don't think anyone should be missing. Both the story and the art are mature and enthralling. Check it out.
Ant-Man. What can I say? Normally I wouldn't look forward to a title like this, but with Nick Spencer coming off of one of 2014's best series in Superior Foes of Spider-Man, I can't wait to read it.
Oh yeah, with Rick Remender's Fade-out and Dan Slott's Spider-Man coming out this week as well, this is going to be a great week. Also worth note is Swamp Thing as we are getting even closer to Charles Soule's departure from DC.
Well that's all I have for this week. Let me know what you plan on reading in the comments!