The Pull 11-27-13
---
---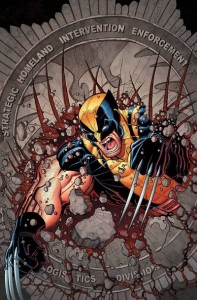 Here is what I am looking forward to most this week:
Injustice Gods Among Us #11
Saga #16
The Walking Dead #117
All New X-Men #19
Hawkeye #14
Infinity #6
New Avengers #12
Superior Spider-Man #22
Wolverine and the X-Men #38
Well, no reviews this week from me unfortunately as I am going to take a Thanksgiving writing break here at home. I may throw an article or two up, but this week is going to be light. I'll be back full force next week, though.
Thanks if you have been reading these!
Let me know what you plan on reading over the holidays.