The Pull – 2-3-16
---
---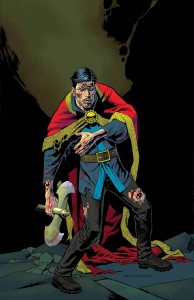 This week, we have a lot of great books hitting the shelves. Among these books, here are the ones I'm most excited to read.
With Len Wein back at the helm for this mini-series, Swamp Thing is going back to its roots. Though I felt that the tone was slightly off with the first issue, it does have a creepy vibe that I'm totally digging.
These days, who is hotter than Brian K. Vaughan? Saga continues to be amazing, but Paper Girls is brilliant. Without going into spoiler territory, I'll just say that this book about coming of age girls is fun, creepy, and a totally awesome throwback. And the fact that this book is a mini-series makes me all the happier. I've always been a huge proponent of smaller, self-contained stories.
Finally, Vision has been a breakout hit for me. I don't think anyone expected this book to be so good. With a clever premise and witty dialogue, this story manages to be edgy and highly entertaining. I hope more people jump on this title before it's too late. I can't help but feel that this book may not be too long for this world.
Though I'm looking forward to reading those titles, here is the full list of titles I plan on picking up and reading:
Klaus #3
Swamp Thing #2
Paper Girls #5
Walking Dead #151
Amazing Spider-Man #7
Doctor Strange #5
Howard the Duck #4
Invincible Iron Man #6
Obi-Wan and Anakin #2
Vision #4
And that's it. Until next week!