The Pull – 3-12-14
---
---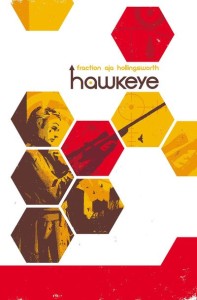 Well, I wasn't able to get a hold of last week's books until today due to the weather down south delaying my store's shipment by almost a whole week! This begs the question on whether I should go digital or not which is an entirely different article. For now, I am a bit behind but I'm not letting that stop me from hitting up my shop on Wednesday to pick up some more great reads. Not to mention the fact that Neil Adams is stopping by my store in Kansas City on Wednesday ahead of our comic convention going on this Saturday!
But before I get to the list, I have to mention this: back log of books to read + Titanfall + more books in two days + KC Comic Con this weekend = geek entertainment bliss. Plus I still have True Detectives to start watching. Pretty sweet.
Here goes:
Batman #29
TNMT #32
Walking Dead #123
Hawkeye #17
Superior Foes of Spider-Man #9
Superior Spider-Man #29
And hot damn what a small but potent week this is! I can't wait to dig in. In particular, Superior Goes and TMNT are high on my radar. Superior Foes has been my sleeper hit and still holds my title of best new book of 2013. I got on board TMNT right before City Fall and I have been loving the hell out of it.
Well, these are the books I'm most looking forward to this week. What about you? Let me know in the comments!